Daniel S. Müller, MD, MBA
Board certified dermatologist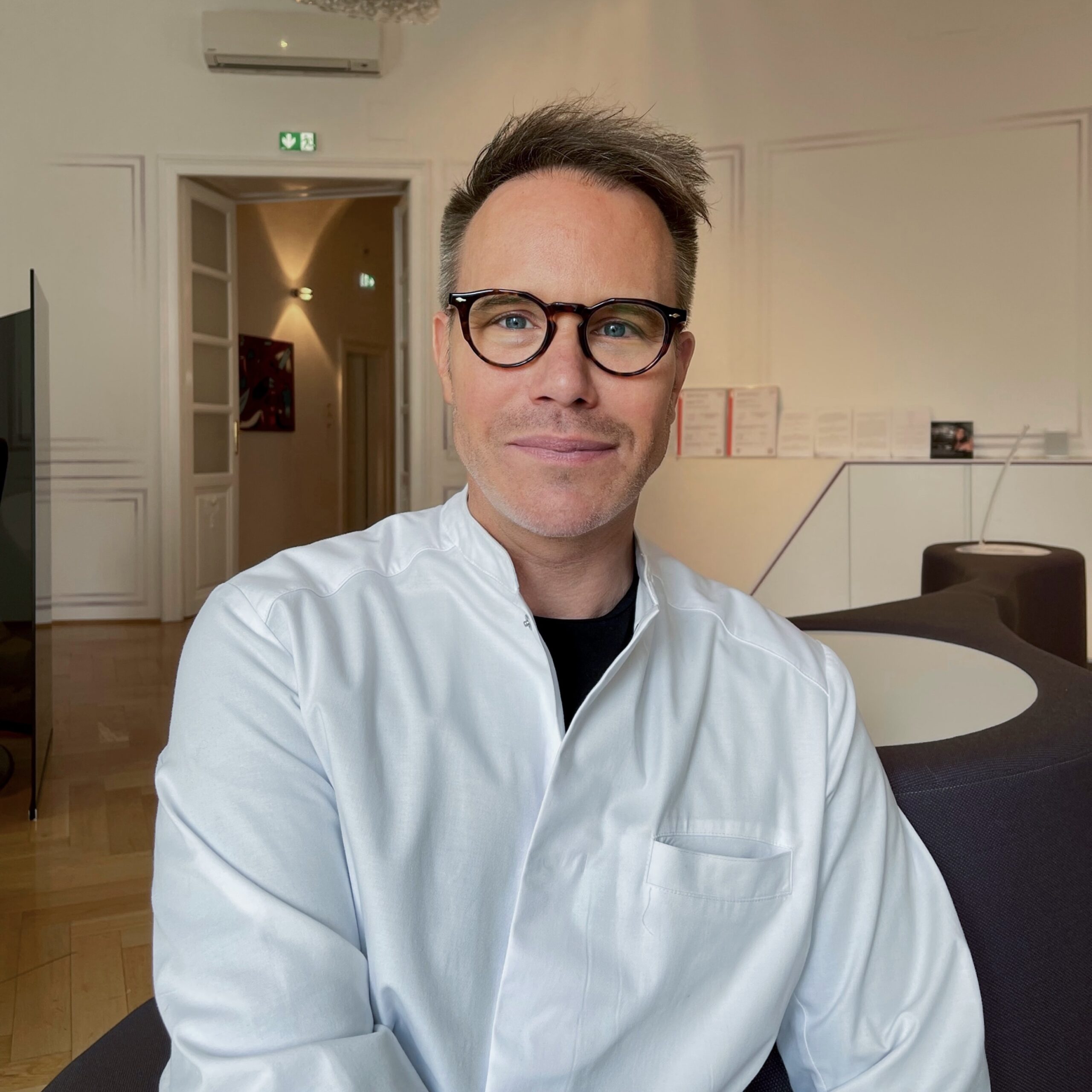 Daniel S. Müller, MD, MBA
Dr. Daniel S. Müller is a medical specialist in dermatology and venereology. Dr. Müller's focus lies on aesthetic dermatology, anti-aging medicine, laser medicine, aesthetic scar treatment using minimally invasive surgery (ie. thread lifting), hair disorders, and other specialties such as body contouring through liposuction and body sculpting. His level of expertise makes him a much sought-after speaker at medical congresses worldwide. He is active throughout Europe as a lecturer for further medical training in the field of aesthetic dermatology. He is actively involved in the development of new treatment methods in this sector and is the author of numerous publications. In addition to his work at YUVELL® in Vienna, he runs his own SKINMANAGER practice in Munich.
Information about the preliminary consultation
With the help of our preliminary consultation, we pave the way to a customized, individualized care plan. The preliminary consultation includes a detailed aesthetic assessment, including an analysis of the skin using a state-of-the-art skin analysis machine. Although the consultation costs €149, this money will be refunded once you book an aesthetic treatment.