As a leading clinic in the field of minimally- and non-invasive aesthetic treatments under the medical direction of Dr. Daniel S. Müller, at YUVELL® we guarantee the highest level of medical expertise. Our medical team posses a wide variety of specializations and regularly participates in international congresses and advanced training courses in order to ensure the best possible care based on the latest scientific findings.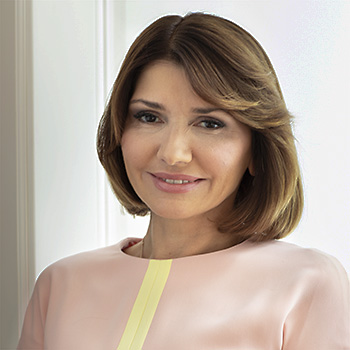 Valentina Prinz, BA, MBA
Management
In 2017, Valentina Prinz took over the management of this unique clinic, after working at UNO for many years.
"We offer our customers and patients individualized advice, maximum comfort, and the best products currently available in the cosmetics and beauty sector over an area of 100m². Our doctors are continuously educating themselves and are in constant exchange with colleagues worldwide. All on behalf of your beauty."
Dr. Daniel S. Müller, MBA
Medical specialist in dermatology and venereology
Dr. Daniel S. Müller is a medical specialist in dermatology and venereology. Dr. Müller's focus lies on aesthetic dermatology, anti-aging medicine, laser medicine, aesthetic scar treatment using minimally invasive surgery (ie. thread lifting), hair disorders, and other specialties such as body contouring through liposuction and body sculpting. His level of expertise makes him a much sought-after speaker at medical congresses worldwide. His level of expertise makes him a much sought-after speaker at medical congresses worldwide. He is actively involved in the development of new treatment methods in this sector and is the author of numerous publications. In addition to his work as medical director of YUVELL® in Vienna, he runs his own SKINMANAGER practice in Munich.
Dr. Monika Sulovsky
General practitioner & expert in aesthetic medicine
Dr. Monika Sulovsky is a general practitioner and specialist in aesthetic treatments, who has been working in the field of aesthetic medicine since 2008. She has many years of experience with laser treatments, thread lifting, thermage therapy, vampire lifting, and botulinum toxin and filler treatments. Furthermore, she cares for patients interested in non-surgical body optimization using Thermage, EMSCULPT, or pelvic floor training through EMSELLA. As a medical doctor at YUVELL®, she also conducts studies on aesthetic treatments, has a diploma in emergency medicine, and has additional training in orthomolecular medicine.
Doz. Dr. Nikolaus Duschek, PhD
Medical specialist for dermatology and venereology, medical specialist for surgery
Nikolaus Duschek is a dermatologist and surgeon. He received his doctorate from the Medical University of Vienna in 2002 and completed his residency training in Austria. He also completed the United States Medical Licensing Examination in 2011, received his Ph.D. in 2015, and completed habilitation (Venia Docendi) in 2017. Dr. Duschek also has held numerous lectures at international congresses and published his work in well-known journals. In addition to general dermatology and dermatosurgery, Nikolaus Duschek has a special interest in micro-invasive aesthetic treatments. He has been working at Yuvell ® since 2021, where he is now mainly dedicated to aesthetic dermatology (fillers, toxins, lasers, etc.) and also to clinical research in this field.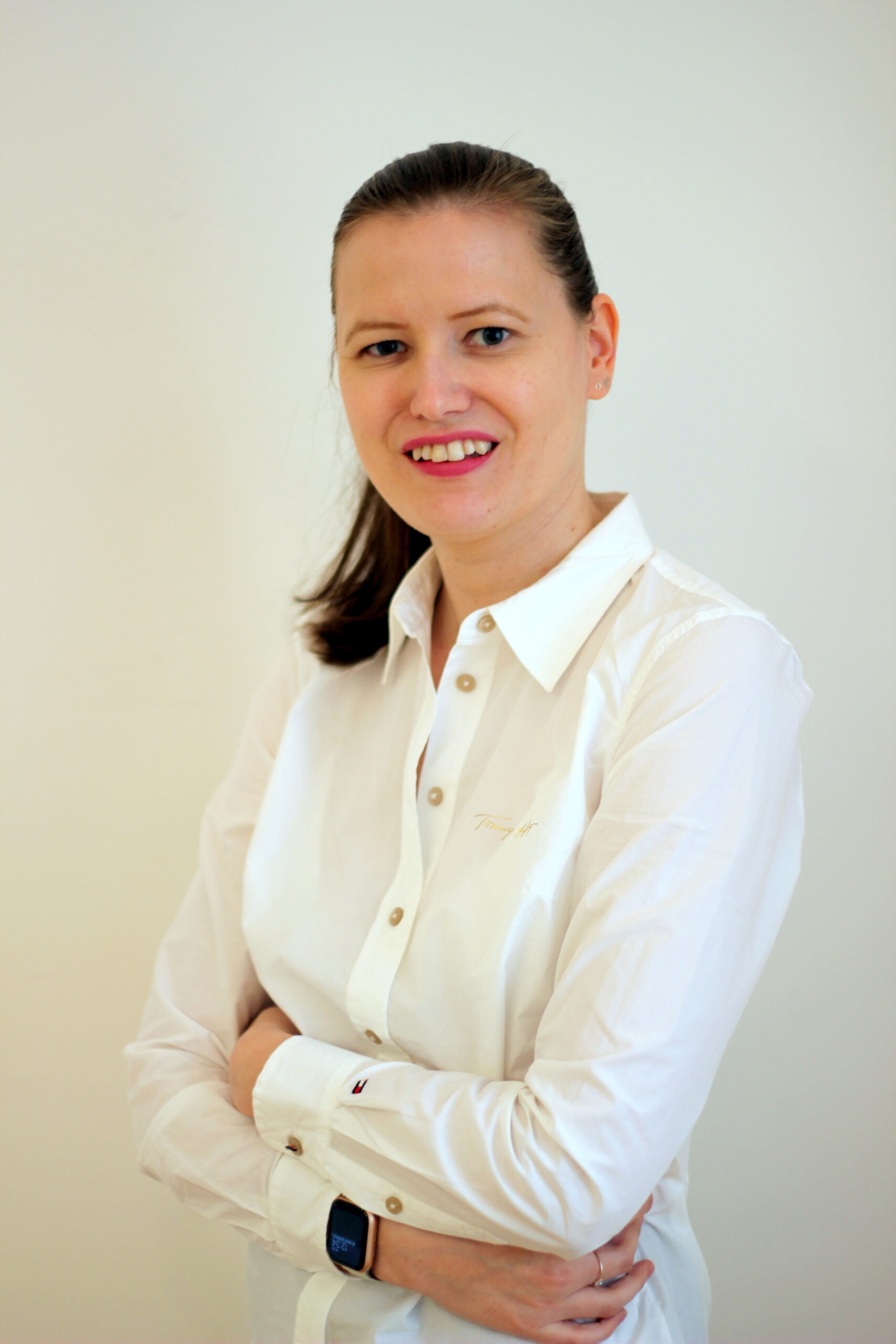 Mag. Andrea Hundsamer
Clinical Department Lead
Andrea Hundsamer has led the clinical study team since June 2021 and is closely involved in the management of clinical projects and publications as well as being the direct contact person for sponsors and clinical research organizations.
After her studies in nutritional sciences, Andrea Hundsamer worked in a hospital as a study coordinator, focusing on cancer drug studies. Because of her expertise, she quickly gained a foothold in the pharmaceutical industry. Among other things, she worked as a clinical monitor, was active in project management, and in pharmacovigilance. Her CV also includes an extended stay in Ireland due to her profession, as well as international experience in clinical trials. Andrea Hundsamer currently leads a team of three study coordinators and is the main contact person for the investigators and study coordinators when there are updates on medical devices and drugs.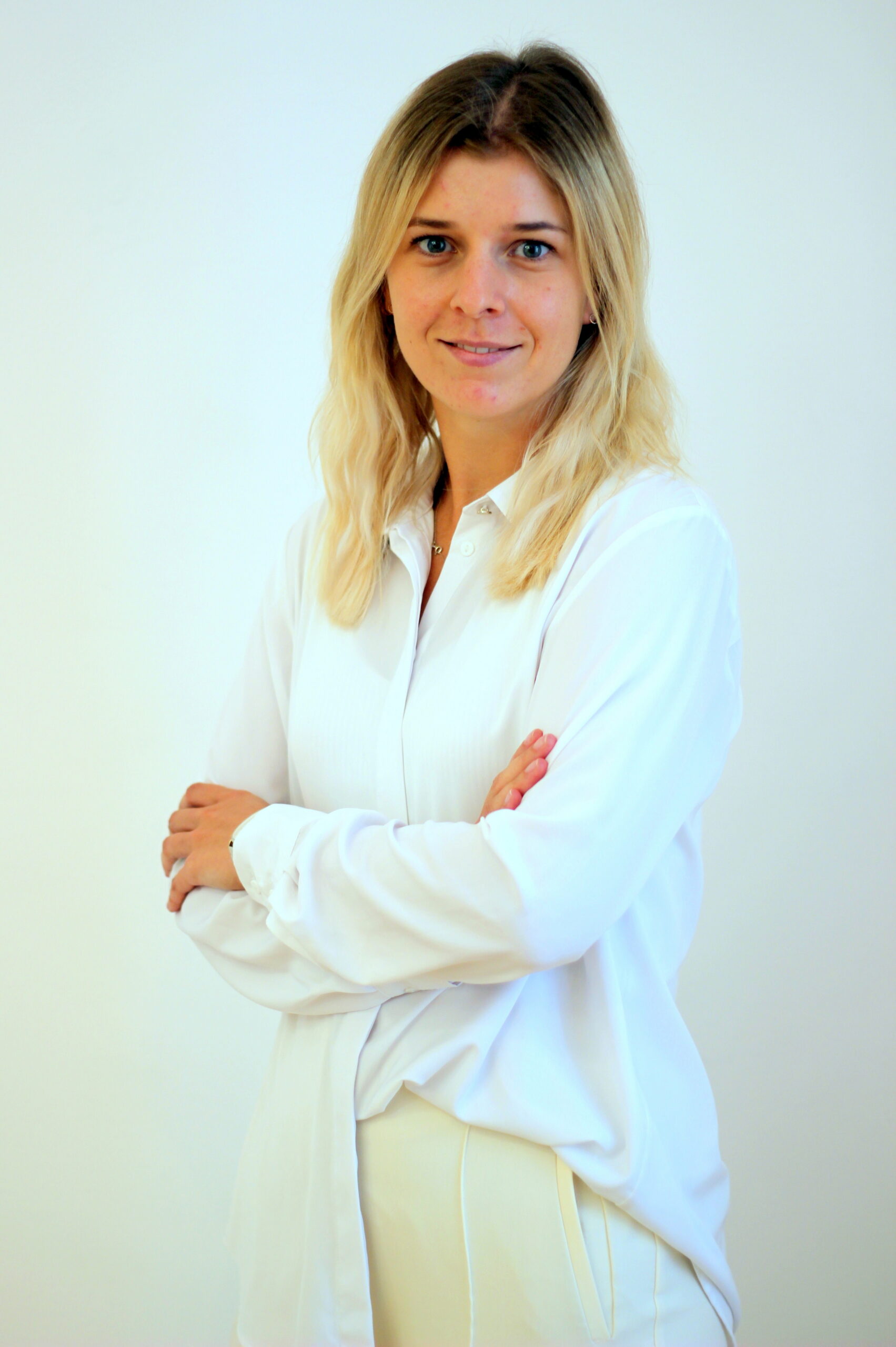 Melanie Rosenecker, BScN, MScN
Clinical Study Coordinator
In her work, Ms. Rosenecker is co-responsible for the conduct of clinical studies according to GCP. As a study coordinator, she acts as a link between patients, investigators and the external sponsors of clinical trials. After her training as a certified health care and nursing assistant, Melanie worked in an oncology ward for several years. Parallel to her work, she completed her master's degree in nursing science, which immersed her in the field of science. To strengthen her knowledge in this regard, she then moved from the ward to a research institute for clinical oncology drug studies, to work as a study coordinator.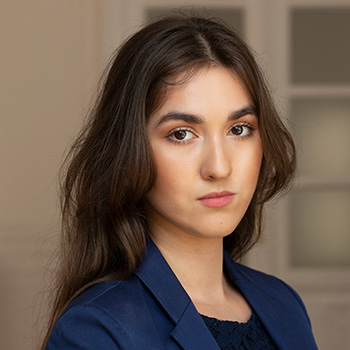 Mia
Čajkovsk
ý
Clinical Project Manager
Mia Čajkovský leads and organizes the innovative single-center, as well as international multi-center studies and several projects in the field of aesthetic medicine. Planning, interdisciplinary cooperation with sponsors, and acting as a link between research, the medical team, and patients are the focus of her work as Clinical Project Manager and Study Coordinator. Since the end of 2020, Mia Čajkovský has been responsible for the management and leadership of clinical projects and publications in close cooperation with medical experts, pharmaceutical companies, and clinical research organizations.
Mia studies biotechnology at the University of Natural Resources and Life Sciences. Having been a competitive athlete in her youth, she is now also a state-certified tennis coach and finds interest in learning new languages.
Reception & Administration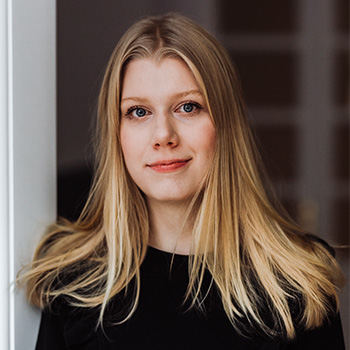 Mateja Sunitsch
Assistant Administration
Mateja Sunitsch provides active support in the areas of administration and management. She is also currently studying law.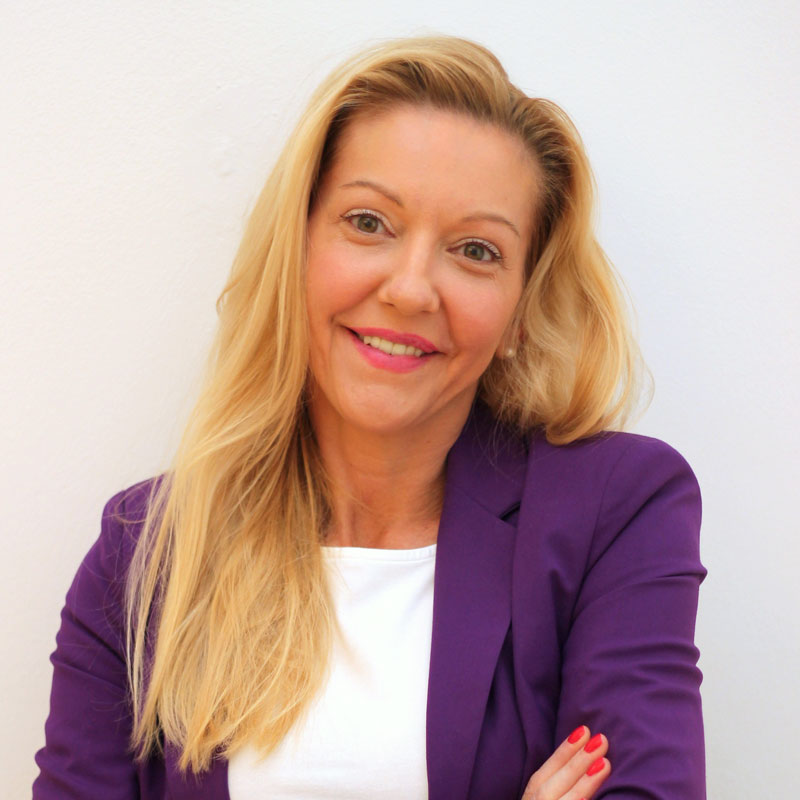 Isidora Lopati
Front Desk Employee
Isidora Lopati works at the front desk and as a support to the entire team at YUVELL®.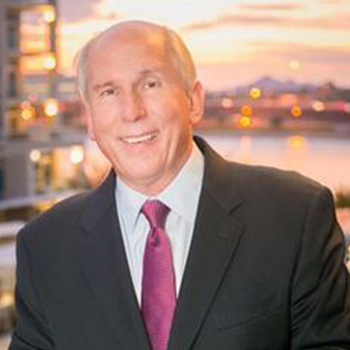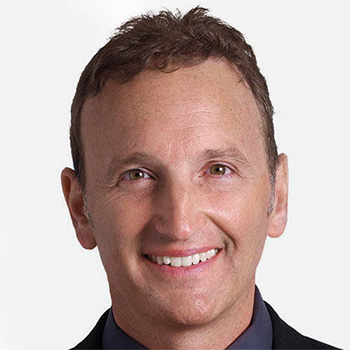 Dr. Wioletta Baranska-Rybak (PL)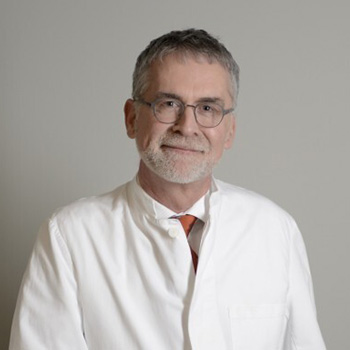 Prof. Dr. med. Berthold Rzany (DE)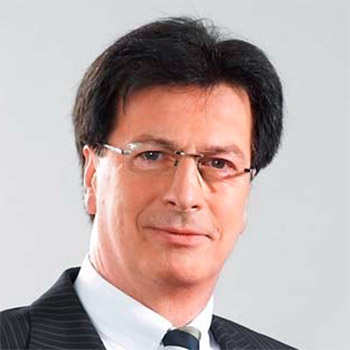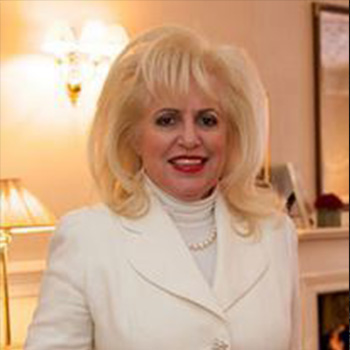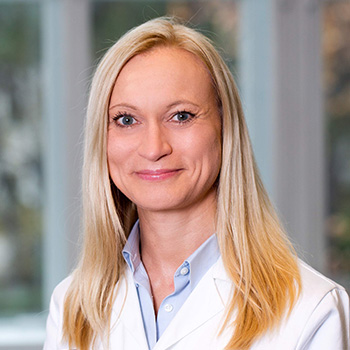 Univ.-Prof. Dr. Christine Radtke, MBA, FEBOPRAS (DE)