As a leading clinic in the field of minimally- and non-invasive aesthetic treatments under medical director Nikolaus Duschek, MD, PhD., at YUVELL® we guarantee the highest level of medical expertise. Our medical team has a wide variety of specializations and regularly participates in international congresses and advanced training courses in order to ensure the best possible treatments based on the latest scientific findings.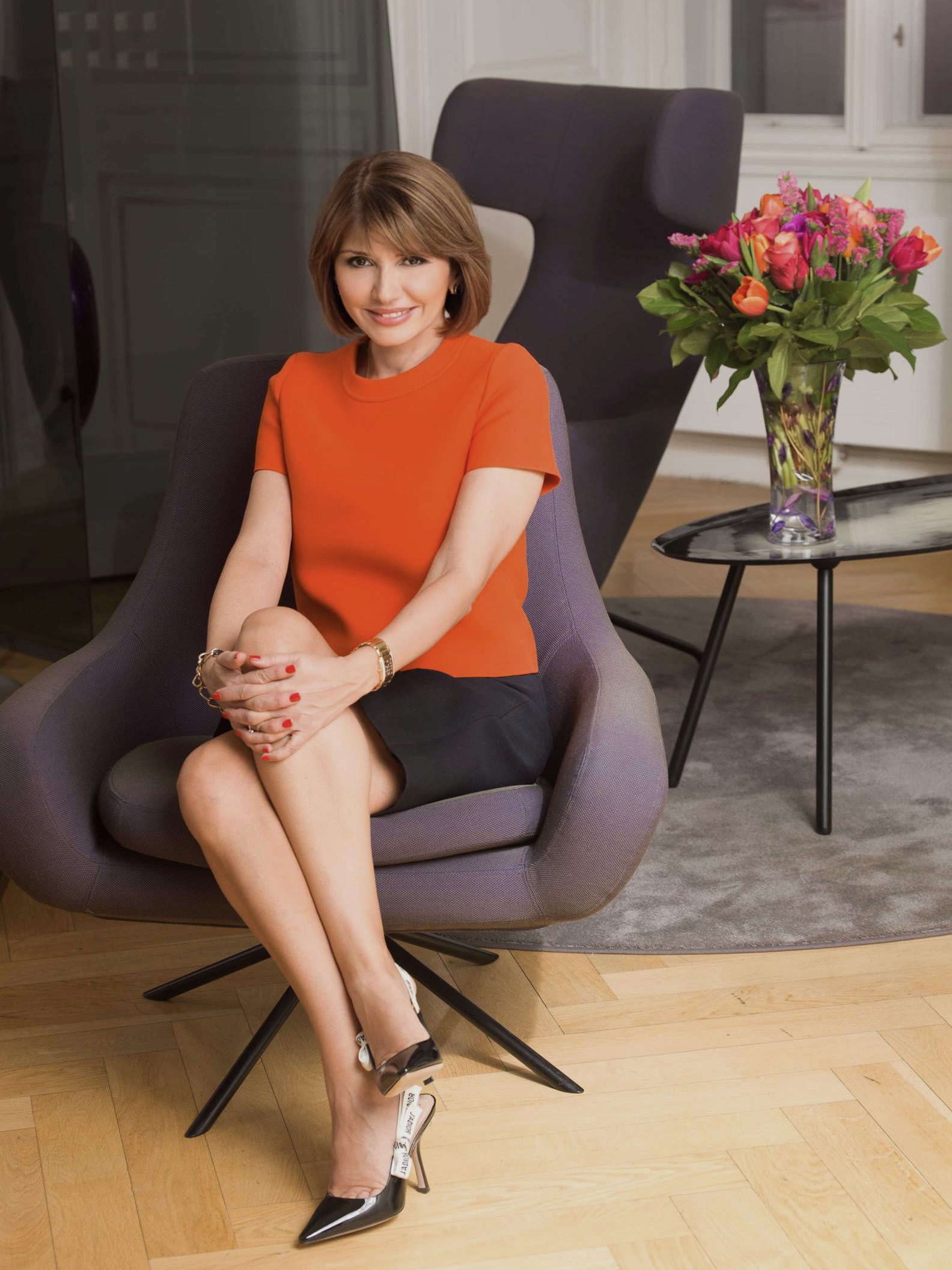 Valentina Prinz, BA, MBA
Management
In 2017, Valentina Prinz took over the management of the clinic and research center for aesthetic medicine, which is unique in Austria, after working at the UNO for many years.
"We offer our customers and patients individual consultation, the highest level of comfort and the best products currently available in the cosmetic and aesthetic sector on 500m². Our doctors are permanently educating themselves and are in constant exchange with colleagues worldwide. All on behalf of your beauty."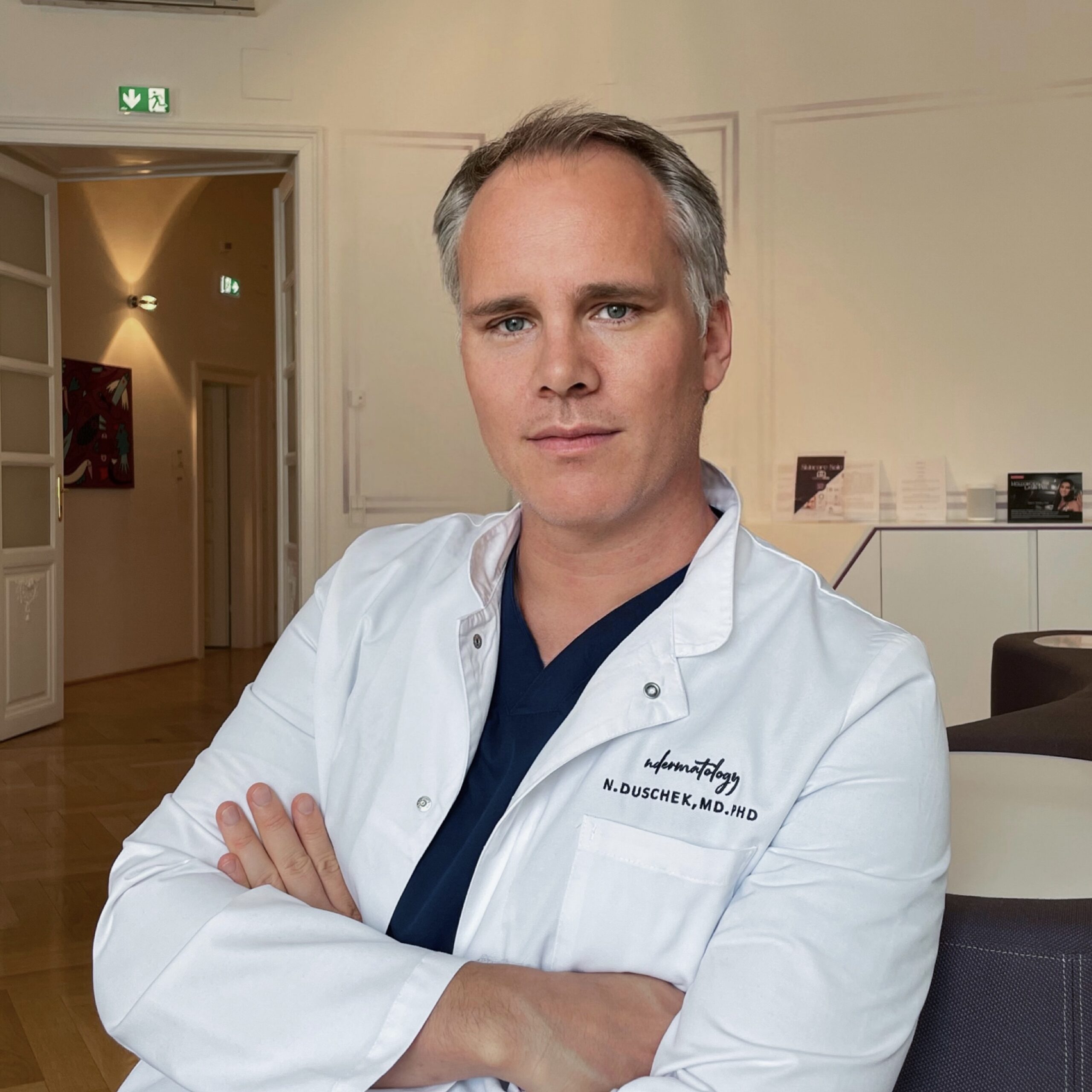 Nikolaus Duschek, MD, PhD.
Board certified dermatologist and surgeon 
Nikolaus Duschek is a board certified dermatologist and surgeon. With a long and outstanding experience in skin cancer surgery and prevention, as well as in aesthetic dermatology, he is an expert especially in treatment with fillers, neurotoxins and thread lifts. His other specialties are laser medicine (rejuvenation, scars, pigment and tattoo removal, laser surgery), treatment of veins and non-invasive body contouring.
He completed his extensive residency training in Austria, Switzerland and France, which was followed by years of international research, lecturing and teaching. Dr. Duschek's publications in surgery and dermatology have received multiple awards. In 2015, he received his doctorate (PhD.) and in 2017, his habilitation (Venia docendi) followed.
More information can also be found at www.nikolausduschek.com.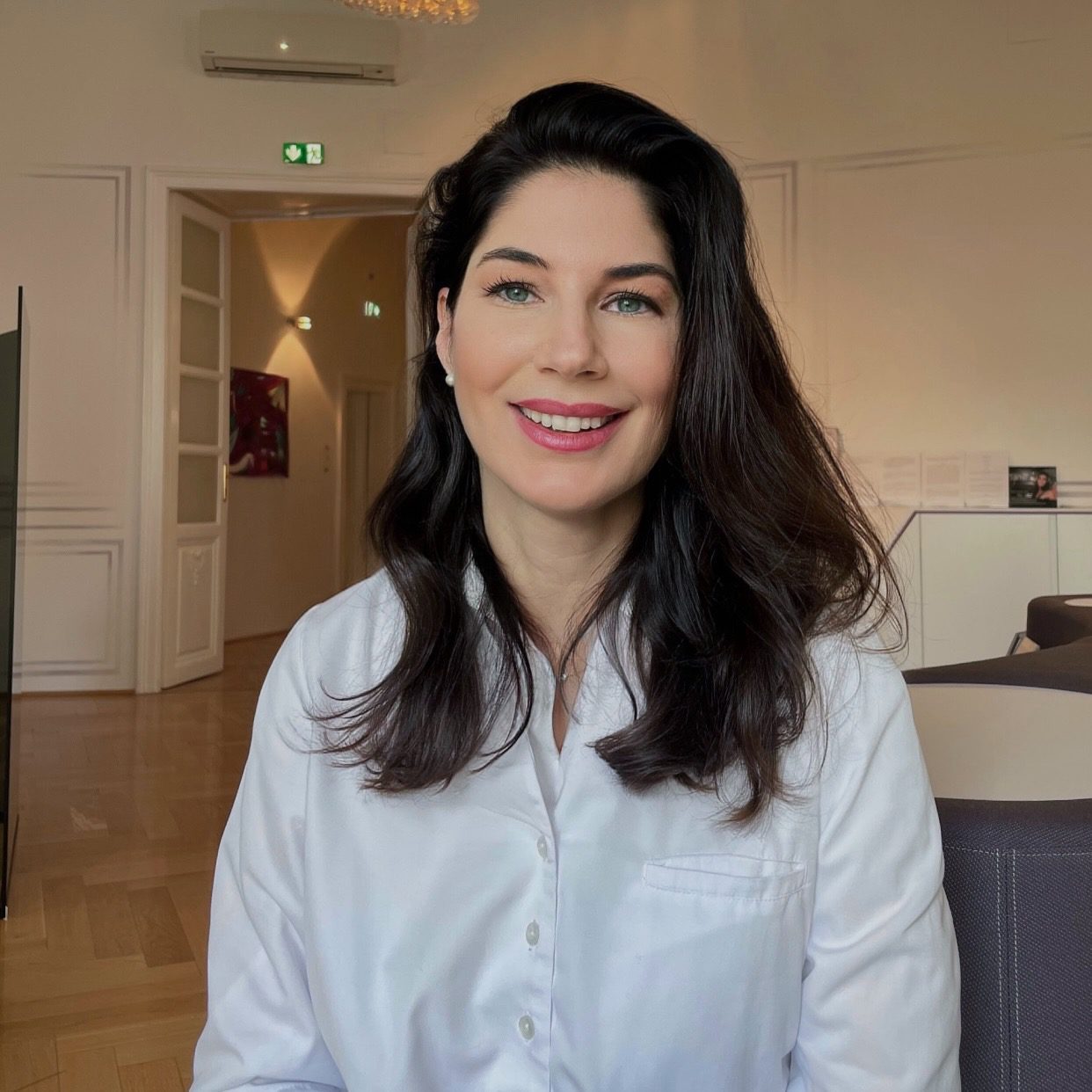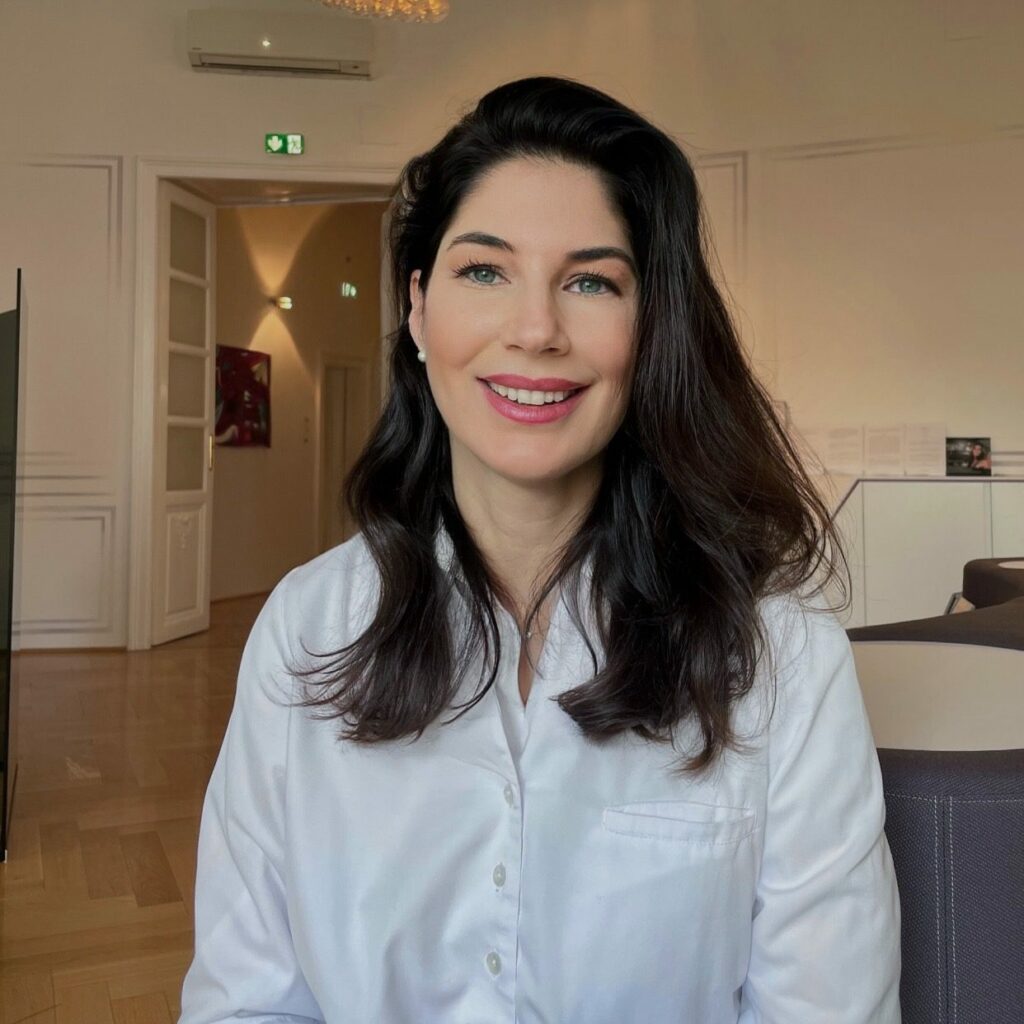 Monika Sulovsky, MD
General practitioner & expert in aesthetic medicine
General practitioner Dr. Monika Sulovsky is a specialist in aesthetic treatments and has been working in aesthetic medicine since 2008. She has many years of experience in the fields of laser, thread lifting, Thermage, vampire lifting as well as botulinum toxin and filler treatments. Furthermore, she cares for patients interested in non-surgical body optimization using Thermage, EMSCULPT or even pelvic floor training through EMSELLA.
As a medical doctor at YUVELL®, she also conducts numerous studies on aesthetic treatments, has a diploma in emergency medicine and additional training in orthomolecular medicine.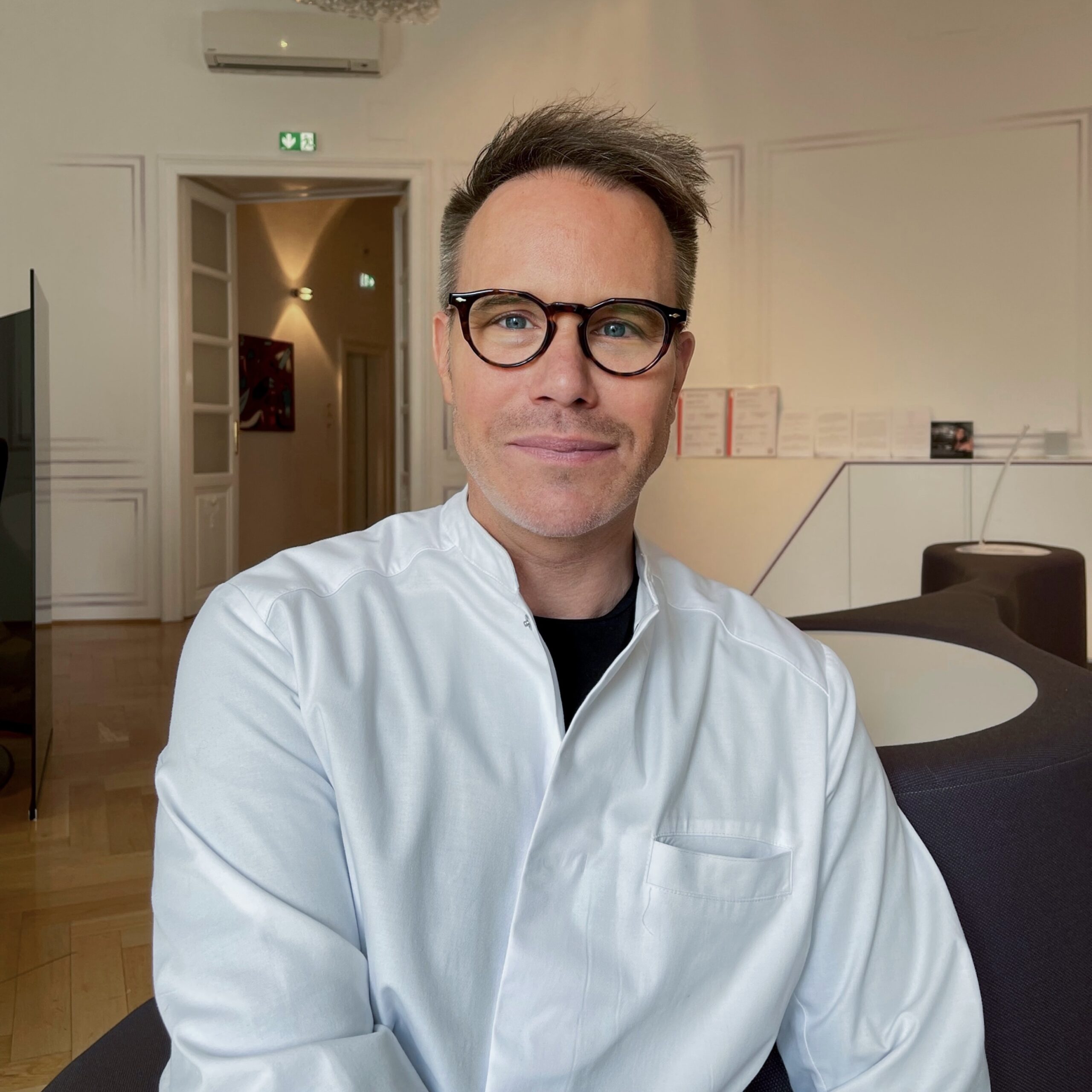 Daniel S. Müller, MD, MBA
Board certified dermatologist
Dr. Daniel S. Müller is a board certified dermatologist. He is specialized in aesthetic & anti-aging medicine, laser medicine, scar treatment, minimally invasive surgeries such as thread lifting, hair disorders and other specialties such as body contouring through liposuction or bodysculpting.
His expertise makes him a speaker at medical congresses worldwide. As a lecturer, he is active throughout Europe for continuing medical education in the field of aesthetic medicine. He is intensively involved in the development of new treatment methods in this sector and is the author of numerous articles. In addition to his work at YUVELL® in Vienna, he runs his own practice SKINMANAGER in Munich.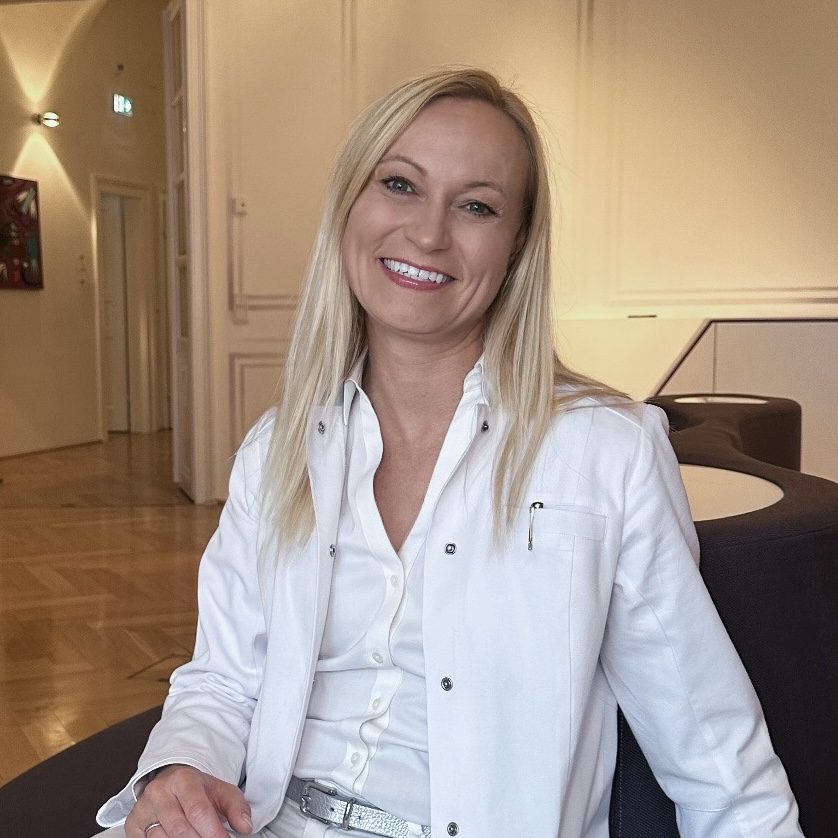 Univ.-Prof. Dr. Christine Radtke, MBA, FEBOPRAS 
Board certified plastic, reconstructive and aesthetic surgeon 
Univ. Prof. Dr. Radtke completed her studies in human medicine at the Hannover Medical School. During several stays abroad, including Yale and Harvard University in the USA, she focused her residency on the specialty of plastic, aesthetic and reconstructive surgery.
Throughout her career she has received numerous prestigious international awards.
She joined the Medical University of Vienna as professor and head of the Clinical Department of Plastic and Reconstructive Surgery on October 1, 2016. She has been treating patients in her private practice at Yuvell since 2020: minimally invasive aesthetic treatments and minor medical procedures are performed as part of her practice.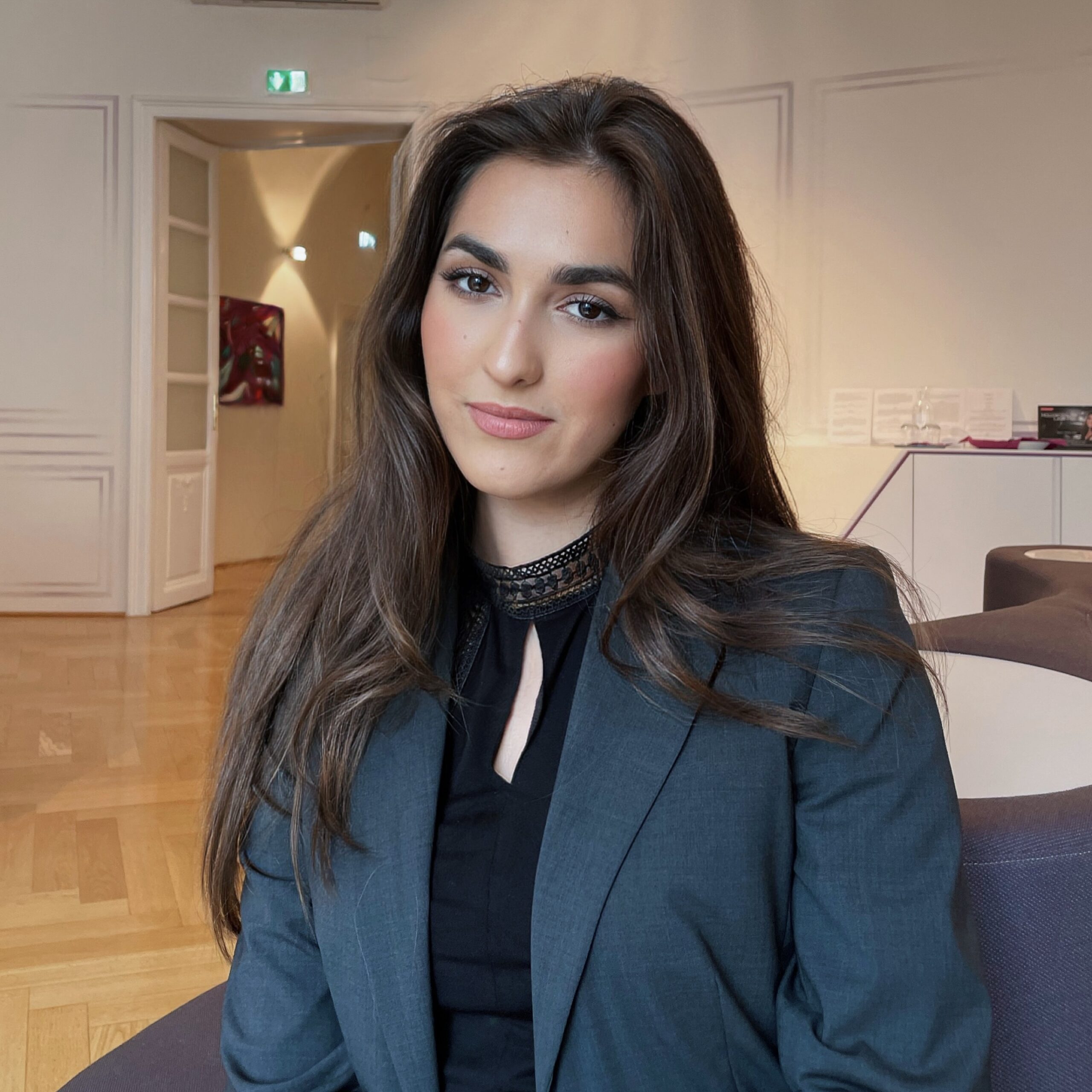 Mia
Čajkovsk

ý

Clinical Project Manager
Mia Čajkovský manages and organizes innovative single-center as well as international multi-center studies and several projects in the field of aesthetic medicine. Coordinatioin, multidisciplinary cooperation with sponsors as well as communication as an interface between research, physicians and patients are the focus of her work as a Clinical Project Manager and Study Coordinator. Since the end of 2020, Mia has been responsible for managing and leading clinical projects and publications in close collaboration with medical experts, pharmaceutical companies and clinical research organizations.
Mia studies Biotechnology at the University of Natural Resources and Life Sciences.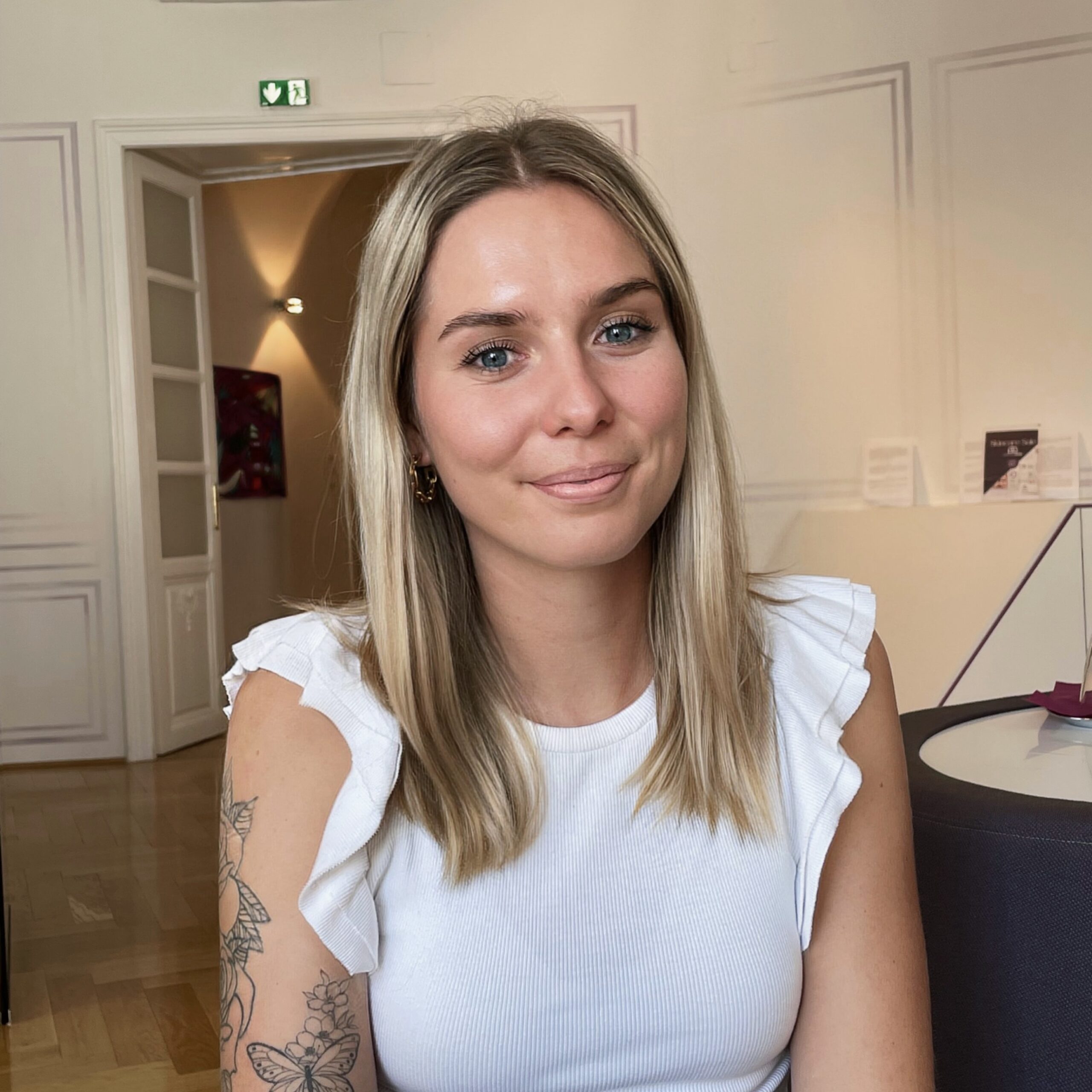 Michelle Friedrich, MSc 
Clinical Study Coordinator
Michelle Friedrich joined the Yuvell study team in January 2022 and is co-responsible for conducting clinical trials according to GCP. As a study coordinator, she works closely with patients and investigators.
During her studies in nutritional sciences, she was able to gain her first experience in the field of clinical trials as part of her master's thesis. As a study assistant, Michelle was part of a pilot study in gynecological oncology and was responsible for study visits and data collection. This sparked her interest in continuing to work in the field of clinical research.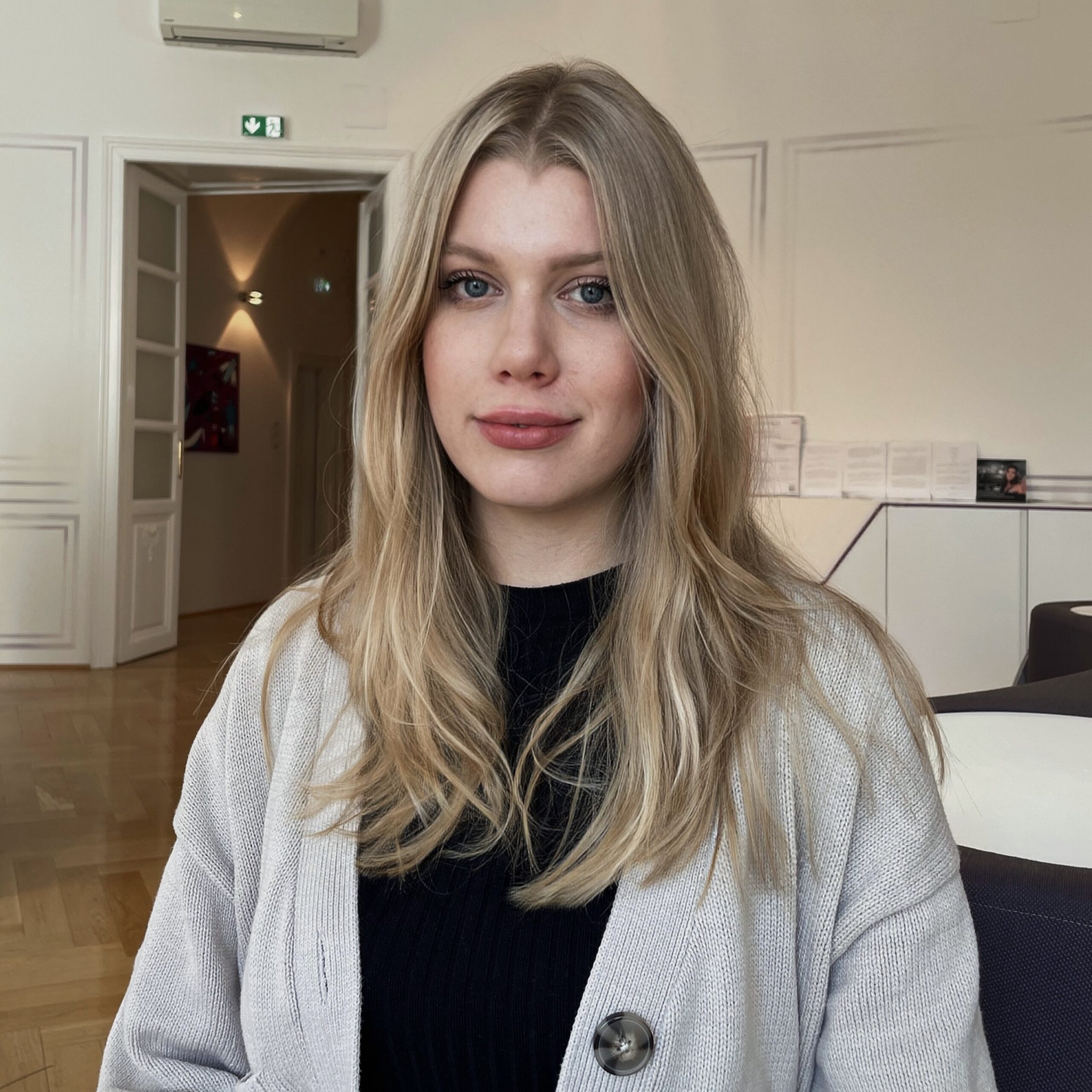 Mateja Sunitsch
Quality Officer
Mateja Sunitsch supports the control, coordination and optimization of quality management measures. Furthermore, she works on the development of procedures and processes for quality assurance in all departments of the company.
She has been part of the team since 2019 and significantly supported the establishment of the quality management system as well as the certification according to ISO:9001 and ISO:15224.
Currently, she is also a law student.
Reception & Administration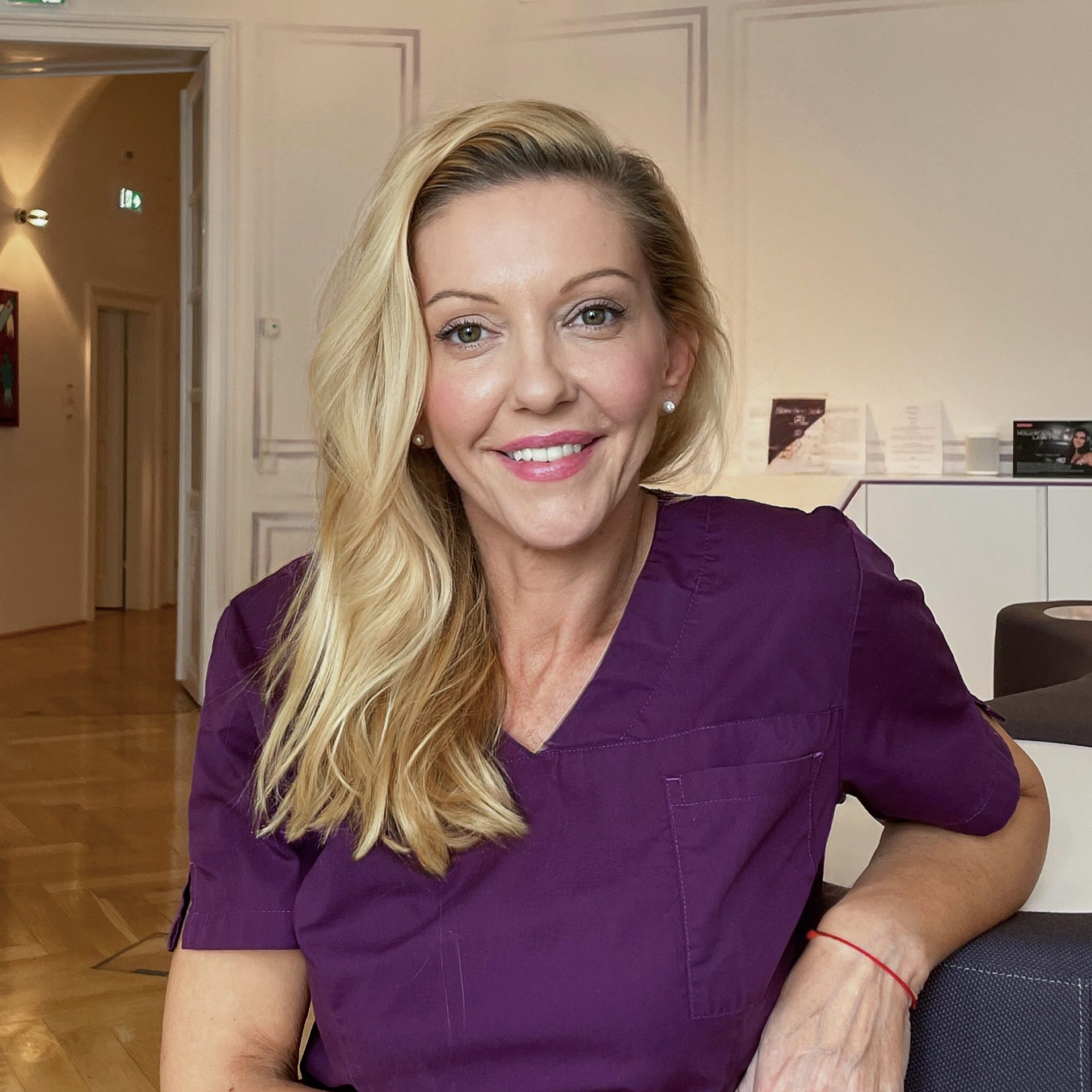 Isidora Lopati
Front Desk Manager
After many years of experience in office management and training as a medical assistant, Isidora Lopati actively supports the clinic in the back office and at the reception. She is responsible for general administration, appointment coordination, as well as the entire communication with customers and companies.
As an expert for skincare, she is the contact person for cosmetic-medical treatments such as Jetpeel.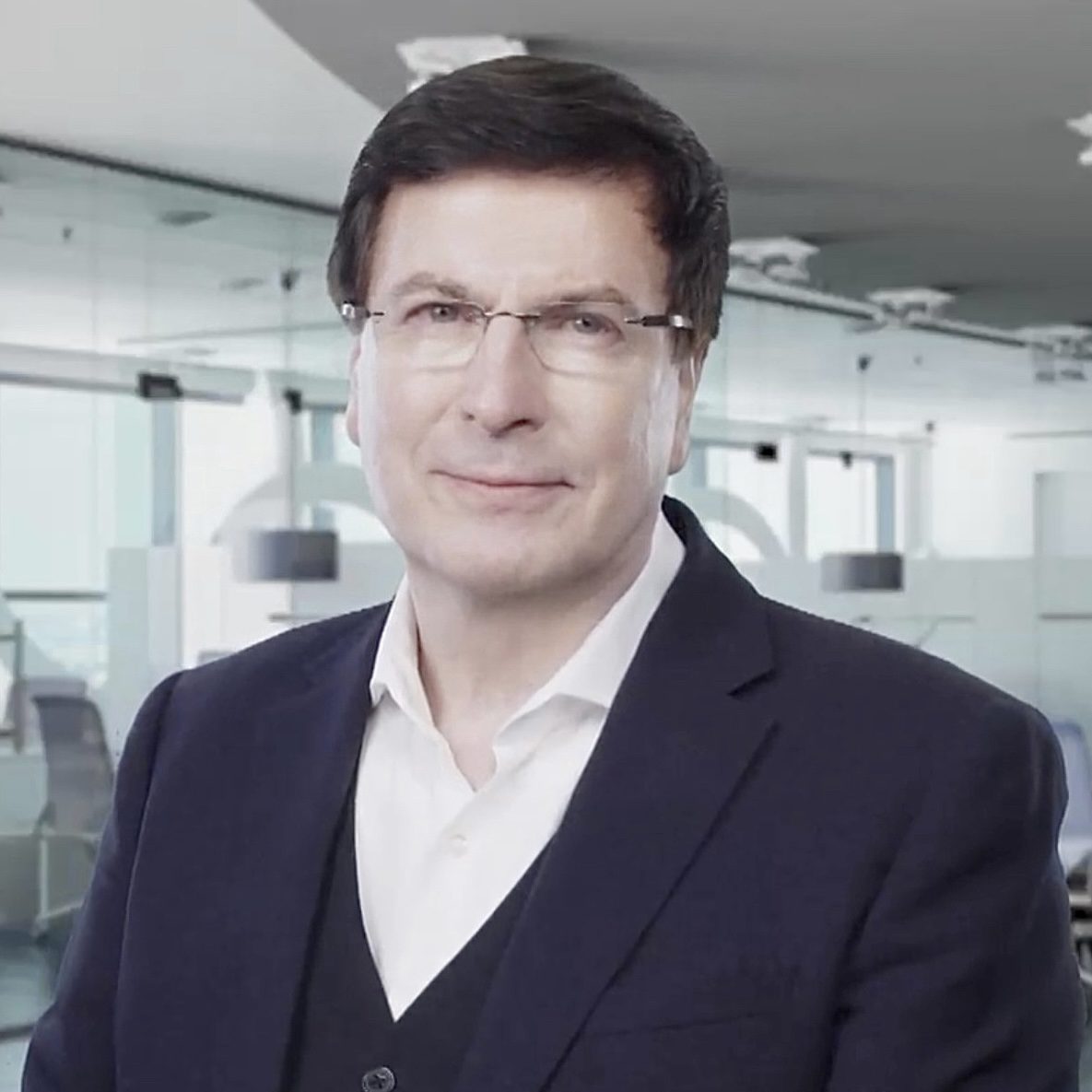 Dr. Rainer Pooth, PhD. (DE)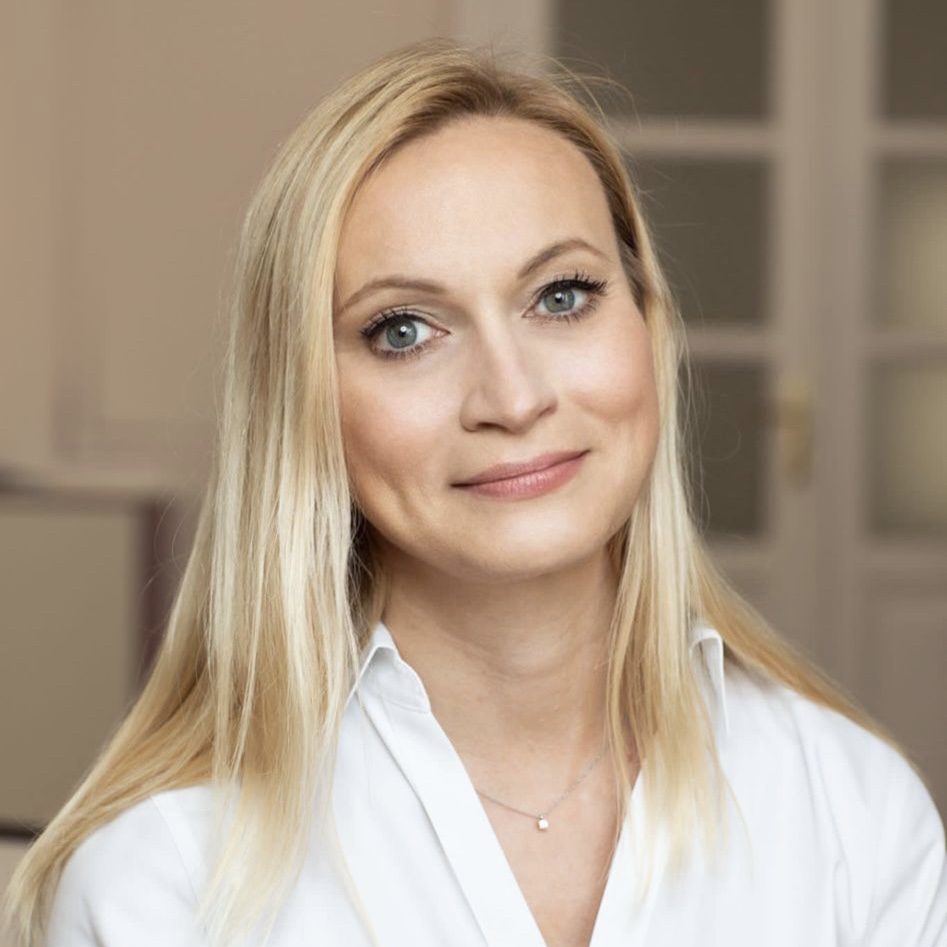 Univ.-Prof. Dr. Christine Radtke, MBA, FEBOPRAS (DE)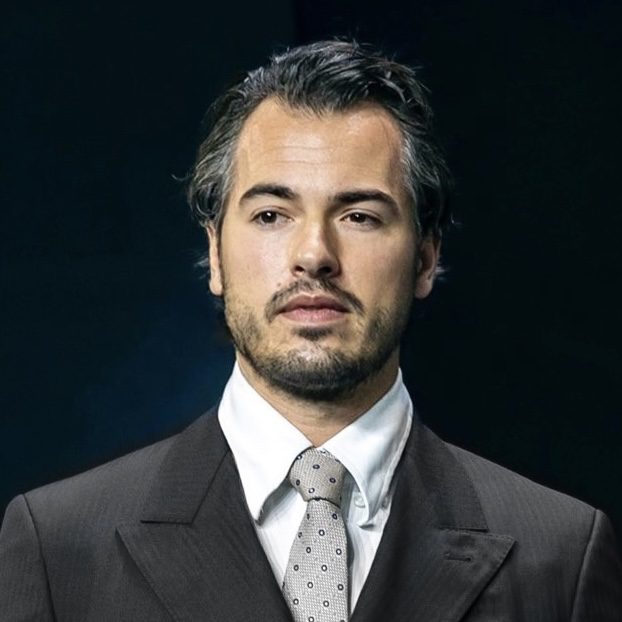 Dr. Konstantin Frank (ES)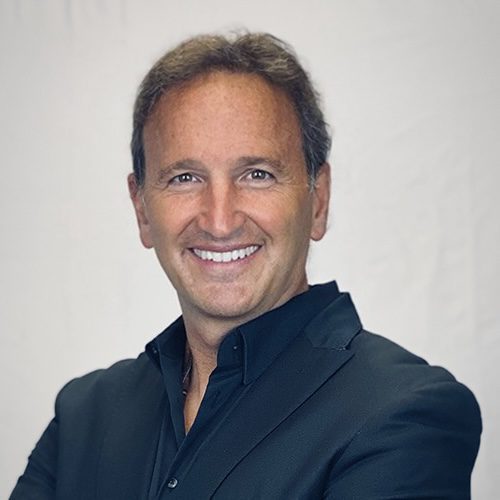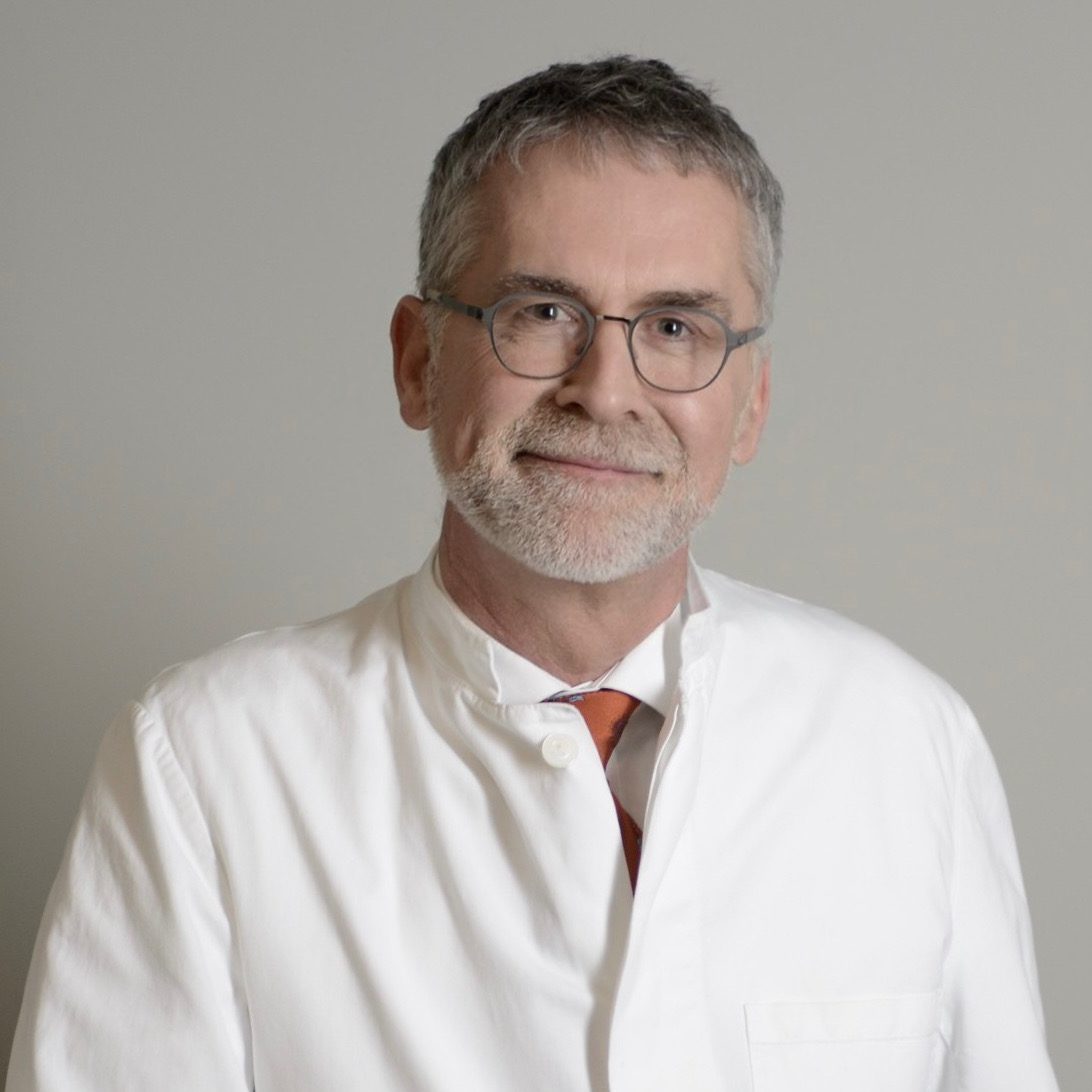 Prof. Dr. Berthold Rzany, PhD. (DE)