General practitioner & expert in aesthetic medicine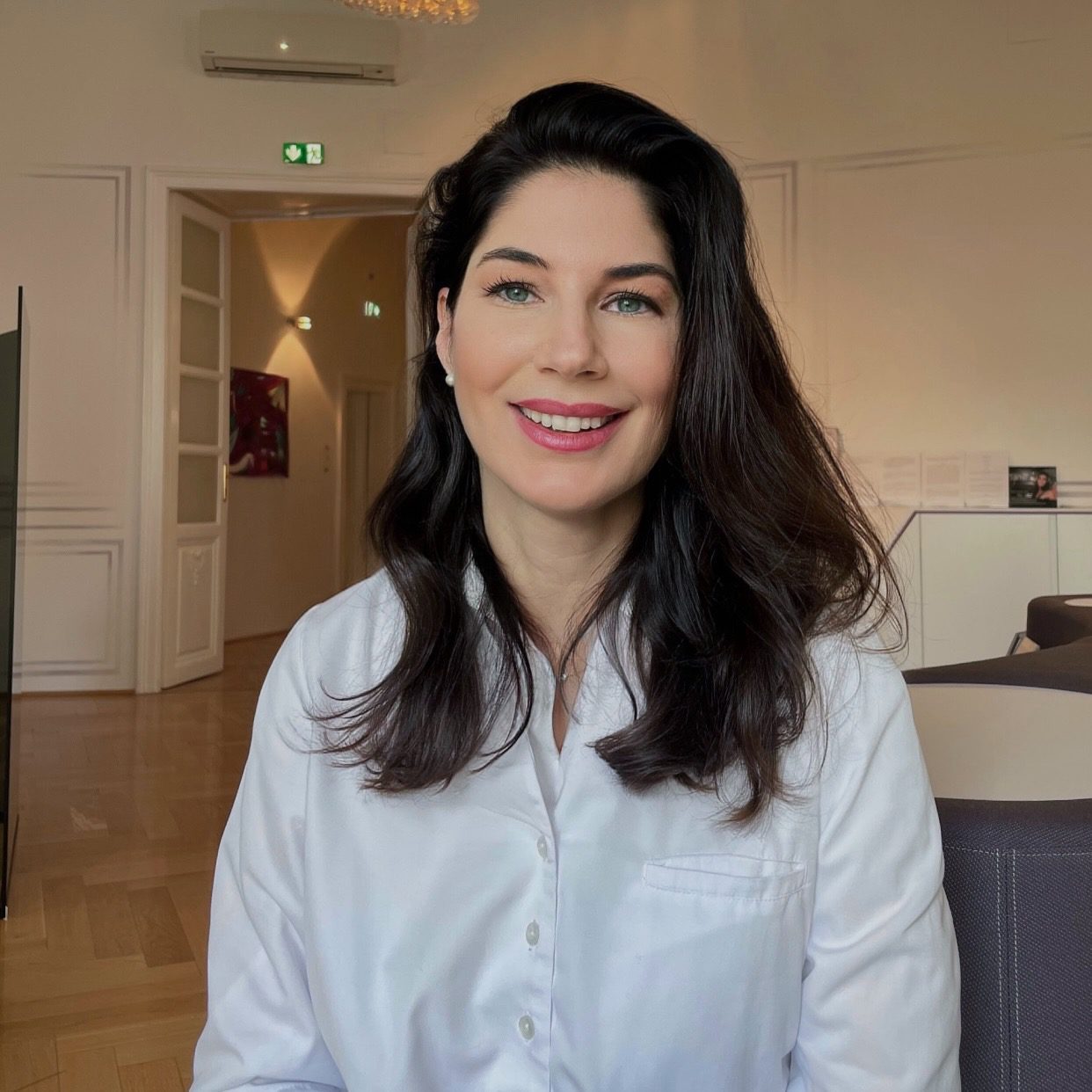 You can book an appointment around the clock via our online appointment system. Within business hours, we are of course also happy to accept telephone inquiries under +43 1 512 1325. Likewise, you can reach us by e-mail at office@yuvell.at or via the contact form.
Specialist for aesthetic treatments
Dr. Monika Sulovsky is a general practitioner and specialist in aesthetic treatments, who has been working in the field of aesthetic medicine since 2008. She has many years of experience with laser treatments, thread lifting, thermage therapy, vampire lifting, and botulinum toxin and filler treatments. Furthermore, she cares for patients interested in non-surgical body optimization using Thermage, EMSCULPT, or pelvic floor training through EMSELLA. As a medical doctor at YUVELL®, she also conducts studies on aesthetic treatments, has a diploma in emergency medicine, and has additional training in orthomolecular medicine.
Information about the preliminary consultation
With the help of our preliminary consultation, we pave the way to a customized, individualized care plan. The preliminary consultation includes a detailed aesthetic assessment, including an analysis of the skin using a state-of-the-art skin analysis machine. Although the consultation costs €149, this money will be refunded once you book an aesthetic treatment.